Now on Amazon: A Guide to Claims-Based Identity and Access Control, 2nd Edition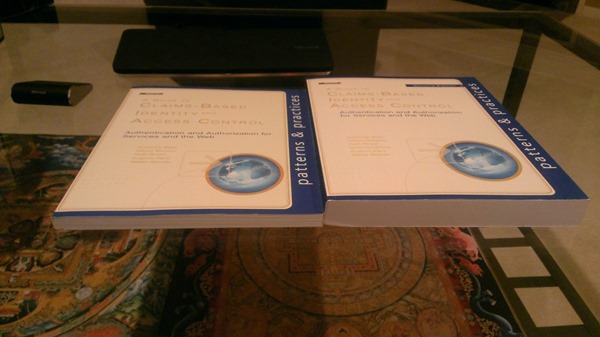 It took some time, but the IRL version of A Guide to Claims-Based Identity and Access Control
is finally out.
Whereas the 148 pages of the first edition were a groundbreaker, the 374 pages of the 2nd edition are the herald of an approach well into the mainstream. Just look at that the two side by side!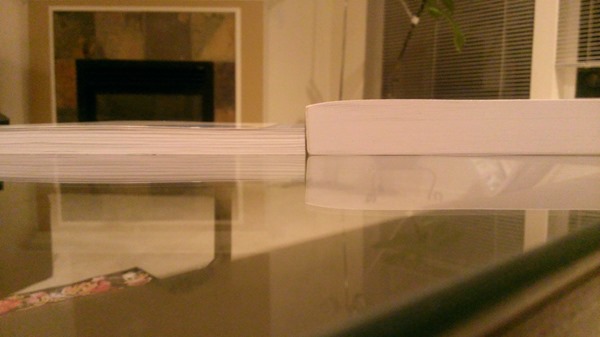 Note, if physical books are not your thing you can always take advantage of the digital copy, freely available as PDF or as unbundled text in MSDN.
I will be always grateful to my friend Eugenio Pace for having included me in this project, and for the super-nice words he has for me in the acknowledgement section

I have been handing copies of this 2nd edition at the last few events, inside and outside Microsoft, and I only heard good things about it. I'll leave it to you to connect the dots…

Vittorio who?

Vittorio Bertocci is a developer, speaker, published author, avid reader, troublemaker, foodie, Italian expat, and other things that would not be wise to mention here. This is Vittorio's personal blog. The views and opinions expressed here are his, and not those of his employer.

Follow @vibronet

@vibronet

Wife catches Alexa with the blue ring on, for no apparent reason. "Alexa, were you randomly sampling the ambient sounds?" - "🎼pu-plum".