Currently viewing the tag: "adaljs"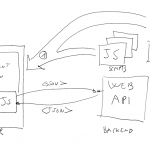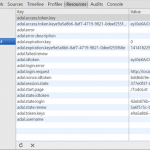 Many web apps are structured as "single page apps", or SPA: they have a JavaScript-heavy frontend and a Web API backend. Notable examples: Outlook Web App, Gmail.
Properly securing SPA's traffic between its JS frontend and its Web API backend requires an OAuth2 flow, the implicit grant, that Azure AD did not expose… until today's […]
Continue Reading

→
Vittorio who?

Vittorio Bertocci is a developer, speaker, published author, avid reader, troublemaker, foodie, Italian expat, and other things that would not be wise to mention here. This is Vittorio's personal blog. The views and opinions expressed here are his, and not those of his employer.

Follow @vibronet

@vibronet

Wife catches Alexa with the blue ring on, for no apparent reason. "Alexa, were you randomly sampling the ambient sounds?" - "🎼pu-plum".