Unboxing of the Samsung S34E790C – 34" Curved Monitor
As anybody who wrote a book in their free time can tell you, after a full day of work sometimes it's really hard to force yourself to spend the evening writing. Few months ago I found myself in a motivation crisis: to get out of it, I promised myself that if I would have turned in the manuscript on time I would buy one of those big-*** curved monitors.
Well, guess what! I did hit all the correct dates, hence I treated myself with a Samsung S34E790C, a 34" monster with a beautiful, barely curved screen. Today I found a huge box waiting for me

here there's the unboxing, in case you are considering getting one. Warning: As you might imagine, this post is going to be pictures-heavy… and won't talk about identity at all.
The Packaging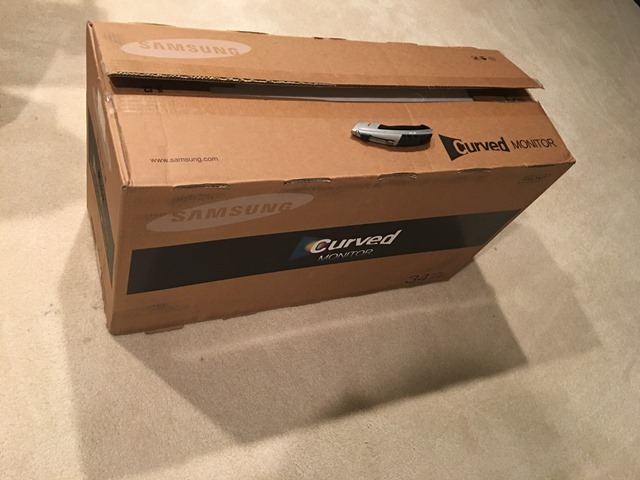 …is huge, cutter on top for scale, but in the end is just 15Kg. Can you imagine what monster box you would have needed for a 34" CRT? It would have had its own ZIP code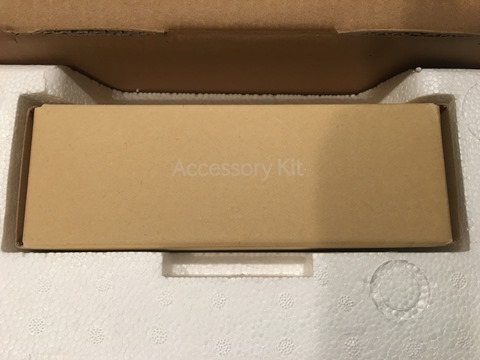 Embedded in the styrofoam, in its own little niche, you find one box that neatly stores ALL cables, manuals and the like. NO need to hunt those down in a huge box! My inner OCD person is satisfied.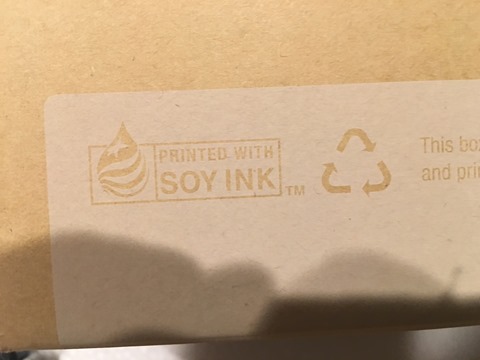 Is there anything they won't do with soy these days?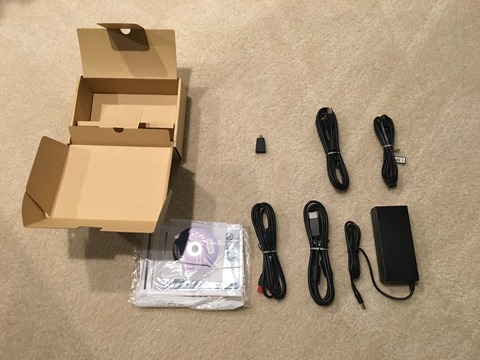 Here there's the content of the accessory box:
Manuals, DVDs. Who use those these days anyway
power adapter and cable
USB extender cable
HDMI cable
DisplayPort cable
Super useful and super appreciated: tiny DisplayPort->mini DisplayPort adapter.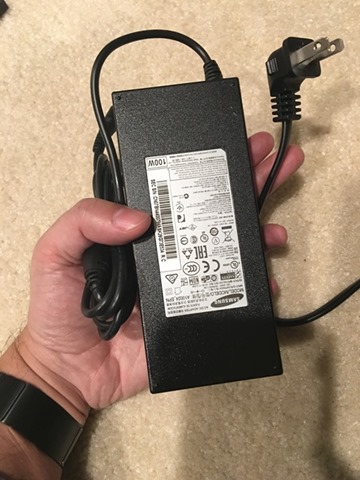 The adapter is on the big side, hand for scale, but the plug is delightfully angled and the cables are quite long. Thumbs up.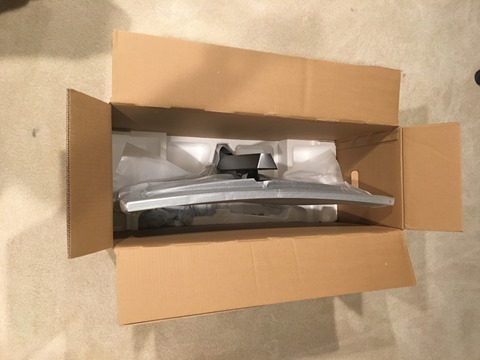 First peek at the monster. This thing is HUGE.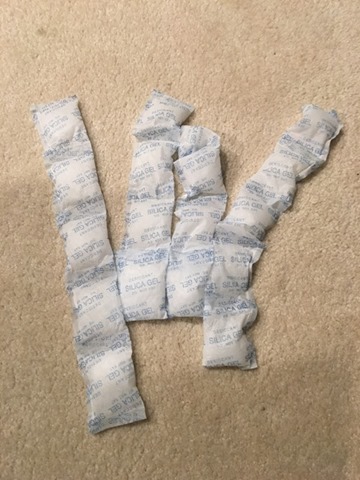 Incidentally, this package has the largest amount of silica gel packages I've ever seen. They must have known this was heading to the not-so-sunny Seattle.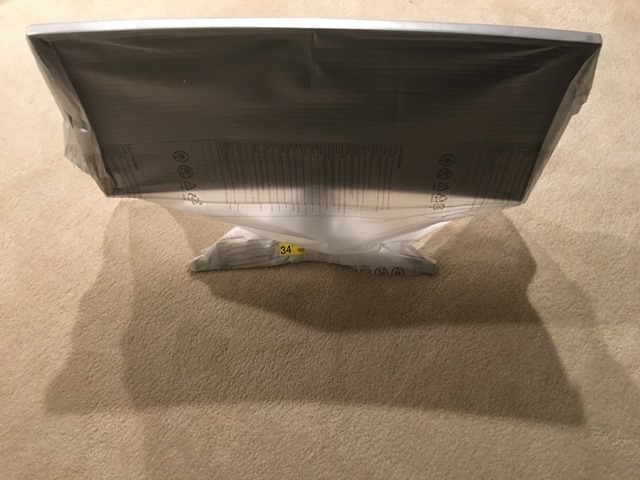 And finally here it is, out of its box. No sticky tapes to wrestle with. Samsung has done an excellent job on this package.
The Monitor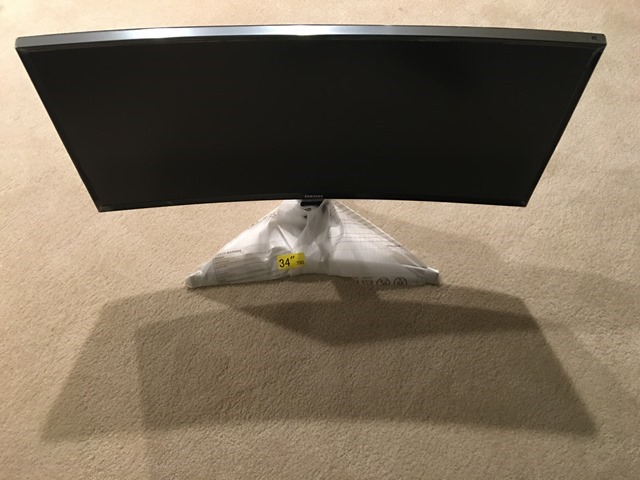 Here it is, ready to be hooked up.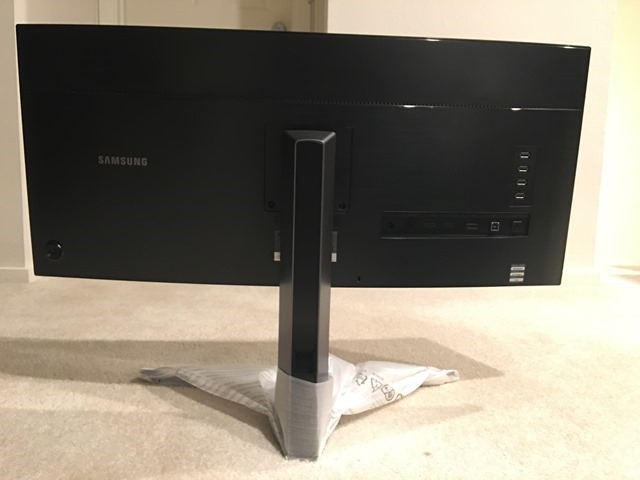 The back. Very simple. The left side of the pic shows the power button, which dubs as 4-way joystick/pad for navigating the onscreen menus. The right hand side shows the ports' arsenal.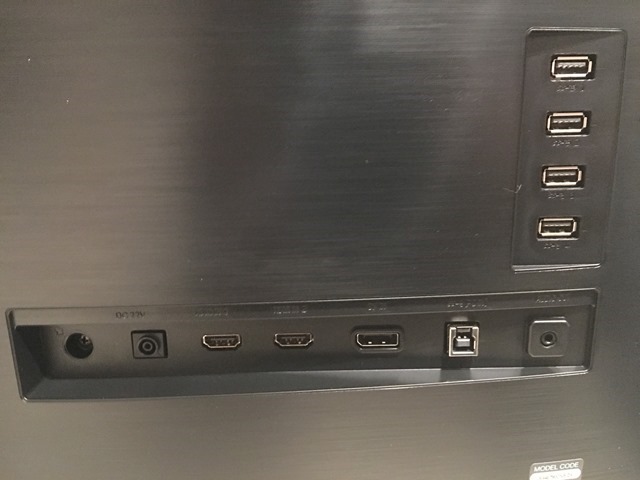 Power, 2 HDMIs, 1 DisplayPort, USB extender, audio, and 4 USB ports. Did I mention that this monitor also has decent speakers?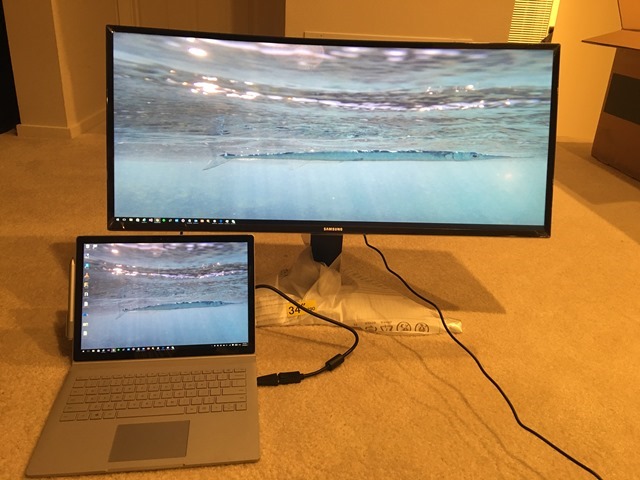 And finally, it's ON! Here it shows the amazing horizontal resolution by stretching my desktop background. Long fish is long! I swear I did not change background just for showing this effect, I have been using this background for quite some time now – I am sure it must have been captured in some demo or session recording, you can check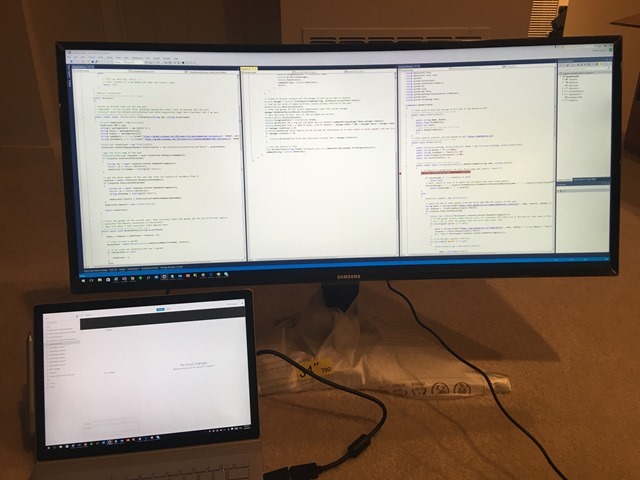 Just because I can, here there's VS2015 with THREE vertical tab groups – opened on my little gender ratio estimator project (check it out here!). All perfectly legible. The 3K vertical lines of the Surface Book are just there as clipboard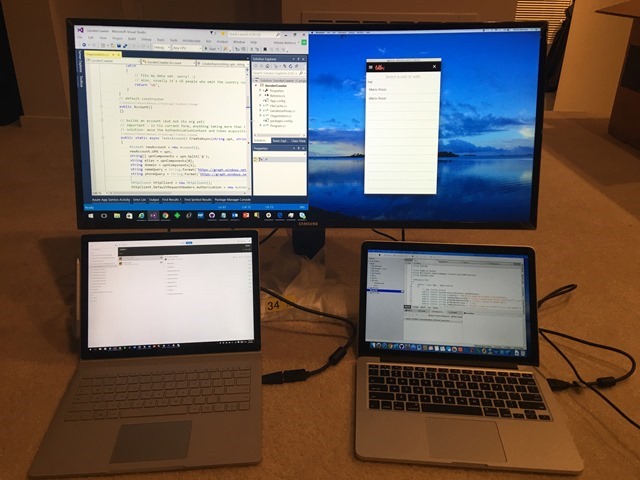 …And here there's the feature that blows my mind. You can hook up two computers to this monitor, and show output for the two AT THE SAME TIME. Here my Surface Book is graciously sharing monitor space with my MacBook Pro.
This is not a gimmick, the real estate both get is perfectly workable. I can see myself switching to this mode while working on demos.
Well, I haven't done any real work on this monitor yet… and back in box it goes now, given that I plan to bring it to work (BYOM). But for what I have seen so far, this is an amazing piece of hardware. Recommended!

Vittorio who?

Vittorio Bertocci is a developer, speaker, published author, avid reader, troublemaker, foodie, Italian expat, and other things that would not be wise to mention here. This is Vittorio's personal blog. The views and opinions expressed here are his, and not those of his employer.

Follow @vibronet

@vibronet

@matvelloso I wish twitter would introduce more granular reaction types, à la Facebook :)