From the monthly archives: March 2015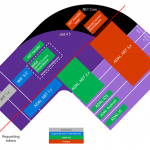 Time for another update to the libraries megadiagram! If you are nostalgic, you can find the old one here.
So, what's new? Well, we added an entire new target platform, .NET core and associated ASP.NET vNext – which resulted in a new drop of ADAL .NET 3.x and new OpenId […]
Continue Reading

→
For how long are AAD-issued tokens valid? I have mentioned this in scattered posts, but this AM Danny reminded me of how frequent this Q really is – and as such, it deserves its own entry.
As of today, the rules are pretty simple:
Access tokens last 1 hour Refresh tokens last for 14 days, […]
Continue Reading

→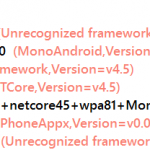 It's time for a refresh for ADAL .NET v3 preview!
There's nothing earth-shattering this time around… if you don't consider adding a brand new platform earth-shattering, of course
This refresh includes lots of bug fixes and small improvements, as  you would expect from a refresh. However as the feature set […]
Continue Reading

→
Vittorio who?

Vittorio Bertocci is a developer, speaker, published author, avid reader, troublemaker, foodie, Italian expat, and other things that would not be wise to mention here. This is Vittorio's personal blog. The views and opinions expressed here are his, and not those of his employer.

Follow @vibronet