From the monthly archives: August 2014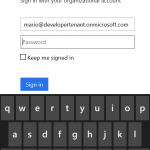 In short: using ADAL from a Universal App is easy, but not obvious.
For what we hear, your experience is that you try to add a reference to the ADAL NuGet in the shared project – and it fails.
There are a number of reasons for that. This post will give a bit […]
Continue Reading

→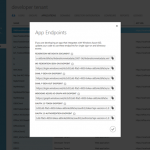 The common endpoint is one of the most powerful development features of AAD – unfortunately, it is also one of the least intuitive ones. In this post I will give you a brief taste of what it does, what it is useful for, and how ADAL surfaces its strange properties.
Azure AD Tenant Endpoints
You […]
Continue Reading

→
Vittorio who?

Vittorio Bertocci is a developer, speaker, published author, avid reader, troublemaker, foodie, Italian expat, and other things that would not be wise to mention here. This is Vittorio's personal blog. The views and opinions expressed here are his, and not those of his employer.

Follow @vibronet

@vibronet

Wife catches Alexa with the blue ring on, for no apparent reason. "Alexa, were you randomly sampling the ambient sounds?" - "🎼pu-plum".