OWIN security components for ASP.NET: OpenID Connect preview and Cloud Cover video!
Super-quick post, as I am laser focused on you-know-what

Last week we finally lifted the veil from the preview of the new OpenID Connect OWIN middleware in ASP.NET! We didn't give much details at this point besides the brief post I guest-wrote on the WebDev blog – but we'll open the floodgates soon enough, don't worry.
Chance wanted that on practically on the same day my good friend Nick Harris pushed out a Cloud Cover show we recorded few weeks back, also about ASP.NET OWIN security components.
It's always a great pleasure to hang out with Nick, and I am very grateful every time he invites me back on the show

also, as you can tell from the grins on our faces in opening frame, we always have a lot of fun!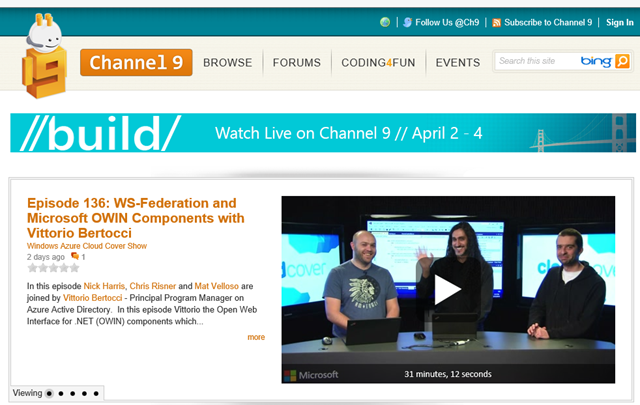 Although the video is about WS-Federation, most of the points made about the programming model absolutely apply across the board: if you can't wait to know more about our new claims-based identity, tune in!

Vittorio who?

Vittorio Bertocci is a developer, speaker, published author, avid reader, troublemaker, foodie, Italian expat, and other things that would not be wise to mention here. This is Vittorio's personal blog. The views and opinions expressed here are his, and not those of his employer.

Follow @vibronet