From the monthly archives: February 2014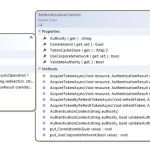 It feels so much longer, but in fact it's barely five months since ADAL .NET v1 hit general availability… however here we move at cloud speed, hence today we are already unveiling the developer preview of our V2!
In fact, we have quite a number of news. For details, read on!
Overview
You […]
Continue Reading

→