From the monthly archives: September 2013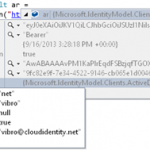 Now that the cat's out of the bag, we can finally play with it time & energy permitting, in the next days (weeks?) I'll be covering some aspects of using ADAL .NET to help you to get the most from AD in your applications.
In the announcement post I introduced AcquireToken, the key primitive exposed […]
Continue Reading

→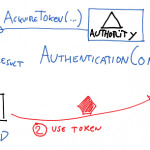 After more than one year, three developer previews and a ton of feedback from customers and partners (that would be you! Thank you!!!) today we are finally announcing the general availability of the Active Directory Authentication Library (ADAL) for .NET v1.0!
You can download it Continue Reading →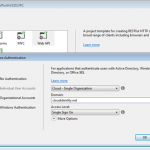 As I am sure you guys already saw, today we released the RC of Visual Studio 2013. Getting closer!
This release contains some improvements to the organizational accounts support we (==Active Directory and ASP.NET teams) collaborated on. Here there's an unofficial (and likely […]
Continue Reading

→