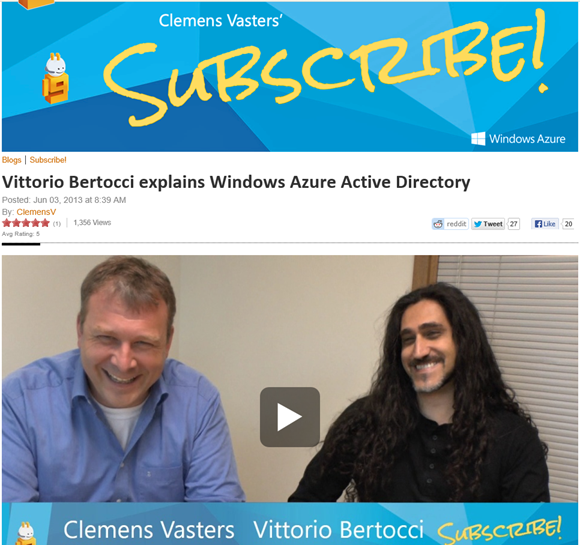 Last month Clemens spent some time on Campus in Redmond, and as suggested by Slavo he kindly invited me for an episode of his most excellent Subscribe! show.
We had really a nice chat, during which we explored the main pillars of Windows Azure AD. As you would expect from a conversation with Clemens, we mainly considered the functional/architectural aspects of the service. Clearly in 30 mins we could not touch on everything, but I like to think we covered the basis. Do take a look, and let us know which aspects you'd like to drill in.
Thanks Clemens for having me!
Vittorio who?

Vittorio Bertocci is a developer, speaker, published author, avid reader, troublemaker, foodie, Italian expat, and other things that would not be wise to mention here. This is Vittorio's personal blog. The views and opinions expressed here are his, and not those of his employer.

Follow @vibronet