From the monthly archives: June 2013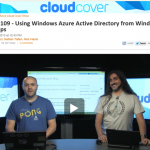 Between the JWT handler release, TechEd North America and other stuff I can't (yet) mention I have been neglecting this blog for too long. With this post I'll start a volley of updates on upcoming events, just-released videos and general goodness.
~10 days ago my good friends Continue Reading →
When I wrote about TechEd the other day I was not yet able to talk about another session I am scheduled to deliver, given that it contains then-unannounced news Here there's title and abstract:
WAD-B307 – Securing Rich Client Applications Using OAuth […]
Continue Reading

→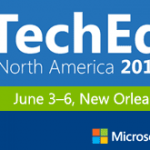 As it is customary this time of the year, here in Redmond we're stuffing our suitcases with navy-colored polo shirts and preparing to hop on a redeye for TechEd North America. This year we're back in the beautiful New Orleans!
I am scheduled to deliver a talk on the 6th from 1:00PM to 2:15PM, […]
Continue Reading

→
Vittorio who?

Vittorio Bertocci is a developer, speaker, published author, avid reader, troublemaker, foodie, Italian expat, and other things that would not be wise to mention here. This is Vittorio's personal blog. The views and opinions expressed here are his, and not those of his employer.

Follow @vibronet

@vibronet

Wife catches Alexa with the blue ring on, for no apparent reason. "Alexa, were you randomly sampling the ambient sounds?" - "🎼pu-plum".