Are you an Experienced iOS and/or Android Developer? Windows Azure AD Wants YOU!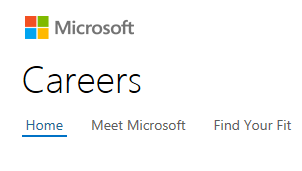 Yes, you read it right!
We have open positions in the team for two Senior Software Developer Engineers to work on developer libraries on iOS and Android devices. Here they are:
As the job descriptions mention, this is an absolutely unique opportunity. You will be breaking new ground, which means that you'll have the chance to have very significant influence right away; and here we are talking about influencing a technology – Windows Azure AD – with a very important customer base and at the cutting edge in our industry.
Don't pass on this opportunity! Apply via the links above and say that I am sending you

or, if you have any questions, feel free to drop me a line.
Looking forward to work with you!
Vittorio who?

Vittorio Bertocci is a developer, speaker, published author, avid reader, troublemaker, foodie, Italian expat, and other things that would not be wise to mention here. This is Vittorio's personal blog. The views and opinions expressed here are his, and not those of his employer.

Follow @vibronet