From the monthly archives: April 2013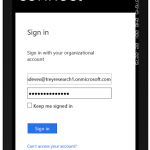 [In short: I put together a quick & dirty sample which shows how you can get a Windows Azure AD token from a Windows Phone 8 application. Total hack, not official guidance, this is my personal blog, yadda yadda yadda.]
Last week we released the Continue Reading →
Hi guys, FYI.
Tomorrow at 8:00AM PST (pretty early, I know) Mike and Scott, the fine guys behind Windows Azure office hours, will have me as a guest to discuss all things identity. You can tune in (and pre-fill your questions)
Continue Reading

→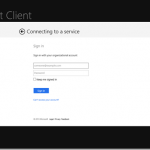 I have been longing to publish this post for a looong time
Today we are announcing the next batch of preview features for Windows Azure Active Directory. You can find most details in Alex' announcement here, but in a nutshell:
We now have endpoints […]
Continue Reading

→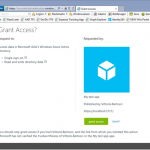 In the various announcements and walkthroughs you had the chance to experience the changes in Windows Azure AD's product surface. In this (hopefully not too long, it's midnight already) post I am going to touch on some of the deeper changes that took place beneath the surface. Albeit less evident at first, some […]
Continue Reading

→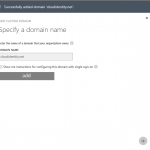 I recently created a new Windows Azure subscription trial, going though the Organizational route.
However, I made a mistake: I accepted the default name assigned to the directory, which happens to be the combination of the first and last name of the admin user I created. Having that directory named as one user can […]
Continue Reading

→