From the monthly archives: July 2012
Is it a month already? Oh boy, apparently I am in full time-warp mode…
Anyhow: as you've read, about one month ago I flew to Amsterdam for a very brief 2-days stint at TechEd Europe (Continue Reading →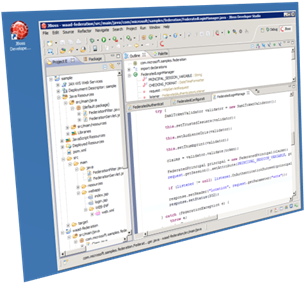 Are you excited about the Developer Preview of Windows Azure Active Directory? I sure am!
In this post I am going to give a pretty deep look at the machinery that's behind the Web Single Sign On capabilities in AAD in this Preview, demonstrated by the samples we released as part of the Preview.
Before […]
Continue Reading

→
During the lunch break of the day before my session at TechEd Orlando I went to inspect the room, knowing that at 12pm I could notice things that would be perfectly invisible to my still-asleep-self the day after (Continue Reading →
Vittorio who?

Vittorio Bertocci is a developer, speaker, published author, avid reader, troublemaker, foodie, Italian expat, and other things that would not be wise to mention here. This is Vittorio's personal blog. The views and opinions expressed here are his, and not those of his employer.

Follow @vibronet

@vibronet

Wife catches Alexa with the blue ring on, for no apparent reason. "Alexa, were you randomly sampling the ambient sounds?" - "🎼pu-plum".