February 2011 Updates to the Identity Training Kit & Course: new AppFabric Portal, Windows 7 SP1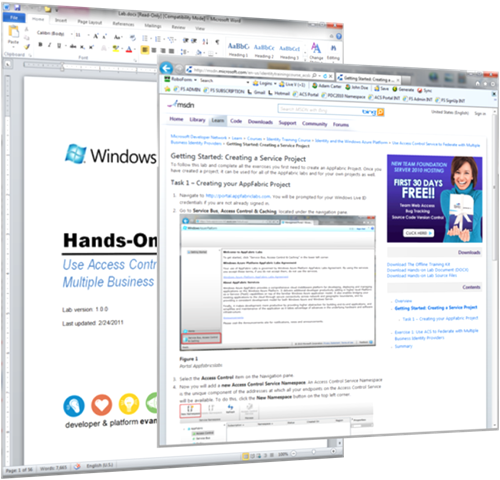 As promised few weeks ago, here there's the update to the identity developer training kit and the identity developer training course on MSDN.
We revved the instructions for the two HOLs about the ACS Labs release, refactoring instructions to match the look & feel f the newest AppFabric portal.
As I am sure you heard, two days ago we released the first service pack for Windows 7; since we were at it, we updated the setup scripts for all HOLs to work with Windows7 SP1 as well. Happy claims-crunching!
Vittorio who?

Vittorio Bertocci is a developer, speaker, published author, avid reader, troublemaker, foodie, Italian expat, and other things that would not be wise to mention here. This is Vittorio's personal blog. The views and opinions expressed here are his, and not those of his employer.

Follow @vibronet