From the monthly archives: December 2010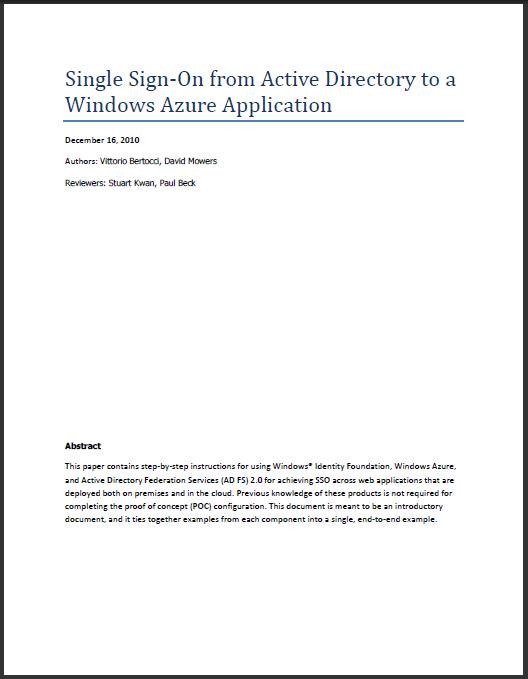 I knooow, for many of you this is already Not News; but I can assure you that if you would have spent the last few days wrestling with the airlines & bad weather combo in EU, combined with the anechoic force field that seems to isolate my Mom's house from the Internet,  you'd be lagging […]
Continue Reading

→
…just in time for the holidays!
The ACS guys just rolled out an improvements-studded update to their service. Some of those improvements include:
Improved error messages by adding sub-codes and more detailed descriptions. Adding primary/secondary flag to the certificate to allow an administrator to control the lifecycle. Added support for importing the Relying Party from […]
Continue Reading

→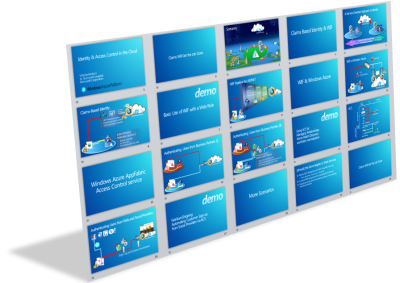 In this mid-December the magic of the training kit renews itself!
Surf to our MSDN location for a cornucopia of updated labs, new presentations and new demos (with scripts!). For the most territorial among you, you can Continue Reading →
Vittorio who?

Vittorio Bertocci is a developer, speaker, published author, avid reader, troublemaker, foodie, Italian expat, and other things that would not be wise to mention here. This is Vittorio's personal blog. The views and opinions expressed here are his, and not those of his employer.

Follow @vibronet

@vibronet

Wife catches Alexa with the blue ring on, for no apparent reason. "Alexa, were you randomly sampling the ambient sounds?" - "🎼pu-plum".