From Paul Schaeflein: Using SelfSTS to Feed Claims to SharePoint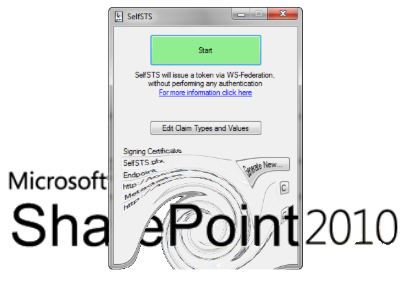 If you work with SharePoint you surely know Paul Shaeflein, SharePoint MVP, from his articles and sessions at Tech.Ed, SharePoint Summit and similar events.
Paul understood the value of using claims in SharePoint from the very start and very actively promoted it: that's why I was not surprised at all to learn that he found a way to use SelfSTS for testing SharePoint applications 🙂
In this nicely written post Paul gives step-by-step instructions, derived from the original TechNet config guide, for convincing SharePoint to accept tokens issued from SelfSTS. That basically means that the infrastructure requirements for quick & dirty tests with claims just shrank dramatically.
Great job Paul, I am sure that the SharePoint developers will be very grateful!
Vittorio who?

Vittorio Bertocci is a developer, speaker, published author, avid reader, troublemaker, foodie, Italian expat, and other things that would not be wise to mention here. This is Vittorio's personal blog. The views and opinions expressed here are his, and not those of his employer.

Follow @vibronet