From the monthly archives: August 2009
digg_url = "http://blogs.msdn.com/vbertocci/archive/2009/08/28/the-id-element-jorgen-thelin-on-the-microsoft-federation-gateway-mfg.aspx";digg_title = "The Id Element: Jorgen Thelin on the Microsoft Federation Gateway (MFG)";digg_bgcolor = "#FFFFFF";digg_skin = "normal";digg_url = undefined;digg_title = undefined;digg_bgcolor = undefined;digg_skin = undefined;
After a long pause, the Id Element returns Continue Reading →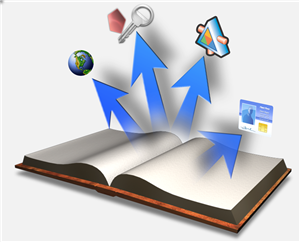 digg_url = "http://blogs.msdn.com/vbertocci/archive/2009/08/26/books-programming-windows-identity-foundation-p-p-claims-guide-others.aspx";digg_title = "Books: "Programming Windows Identity Foundation", P&P claims guide & others";digg_bgcolor = "#FFFFFF";digg_skin = "normal";digg_url = undefined;digg_title = undefined;digg_bgcolor = undefined;digg_skin = undefined;
Want to know why I spent one hour every day of my vacation practicing touch typing? Well, apart from the fact that it's simply scandalous that after […]
Continue Reading

→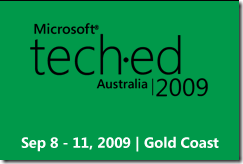 digg_url = "http://blogs.msdn.com/vbertocci/archive/2009/08/24/identity-tech-ed-australia-new-zealand.aspx";digg_title = "Identity @ Tech.Ed Australia & New Zealand";digg_bgcolor = "#FFFFFF";digg_skin = "normal";
digg_url = undefined;digg_title = undefined;digg_bgcolor = undefined;digg_skin = undefined;
Ah nice. Sunday night, 1:00am and I am still perfectly awake… the usual jet lag after vacation (3 hours for actual time zone […]
Continue Reading

→
//
//
UPDATE: the guide here has long been superceded by hands-on labs (specifically this one) and whitepapers on the topic. Please use those instead.
==========================================
Federating with customer and partners, […]
Continue Reading

→
digg_url = "http://blogs.msdn.com/vbertocci/archive/2009/08/04/pdc09-registration-is-now-open-and-identity-is-in-the-forefront.aspx";digg_title = "PDC09 registration is now open… and identity is in the forefront";digg_bgcolor = "#FFFFFF";digg_skin = "normal";digg_url = undefined;digg_title = undefined;digg_bgcolor = undefined;digg_skin = undefined;
…pun intended 🙂
As of this morning you can secure a seat at the hottest Microsoft event for developers: […]
Continue Reading

→
Vittorio who?

Vittorio Bertocci is a developer, speaker, published author, avid reader, troublemaker, foodie, Italian expat, and other things that would not be wise to mention here. This is Vittorio's personal blog. The views and opinions expressed here are his, and not those of his employer.

Follow @vibronet

@vibronet

Wife catches Alexa with the blue ring on, for no apparent reason. "Alexa, were you randomly sampling the ambient sounds?" - "🎼pu-plum".