From the monthly archives: August 2008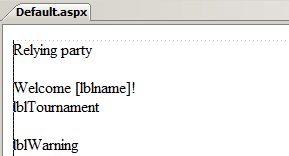 Mark Russinovich had a nice chat with David; check it out here. I really appreciate the practice of annotating the video with the times at which certain topics are touched, that allows me to thumb through things like I'm used to do with text: HUGE time saver!
Continue Reading

→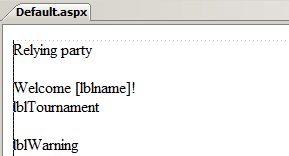 You would not believe how often I have to set up identity enabled web sites: for verifying a theory, for proving a point with colleagues, for demos and events… really really often. Vast majority of cases those are barely proofs of concept, nothing elaborated, so I've been working for reducing the overhead that every project […]
Continue Reading

→
I am sure you are all more than familiar with DreamSpark, the amazing (YES, amazing. Bravo Milo!) offer through which Microsoft gives access to developer & designer tools at no charge. That requires, naturally, to be able to prove that you are indeed a student.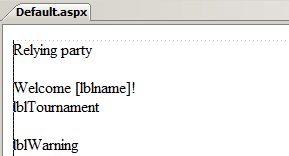 The latest issue of the Architecture Journal is available for download here (I am breaking the news even before the rest of the pages are updated from issue 15 to issue 16: see how much I care about you?;-)).
What makes […]
Continue Reading

→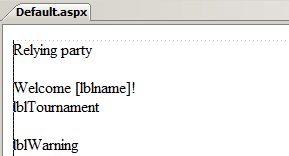 Well, it's almost one month since I wrote the last "useful" posts: you would not believe how incredibly busy I am on stuff I can't talk about just yet (but soon, very soon).
In this quick update I am excited to […]
Continue Reading

→
Vittorio who?

Vittorio Bertocci is a developer, speaker, published author, avid reader, troublemaker, foodie, Italian expat, and other things that would not be wise to mention here. This is Vittorio's personal blog. The views and opinions expressed here are his, and not those of his employer.

Follow @vibronet

@vibronet

Wife catches Alexa with the blue ring on, for no apparent reason. "Alexa, were you randomly sampling the ambient sounds?" - "🎼pu-plum".